Land mark buildings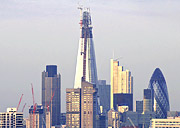 Project Name: The Shard
Modular Wiring Systems has won the order to supply pre fabricated power and lighting distribution systems for multiple floors of The Shard.
Soon to be one of London's most iconic landmarks, The Shard will be the tallest building in Western Europe and will include offices, restaurants, a hotel, exclusive residential apartments and the capital's highest viewing gallery.

Modular Wiring Systems is a leading company in this field and has been providing a complete design, manufacture and supply service for high and low level modular sub-circuit distribution systems prefabricated off-site since 1994.
London Heathrow Airport – Terminal 5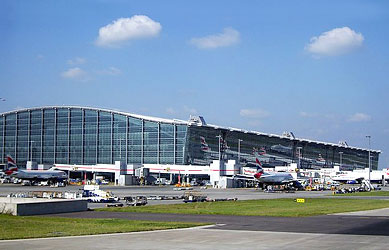 Project Name: London Heathrow Airport – Terminal 5
Date of Completion: 2008
Project Size: 371,520 m2
Building Profile: London Heathrow Terminal 5's main building in the complex is the largest free-standing structure in the United Kingdom. Terminal 5 is designed to ultimately handle 35 million passengers a year.
System Application: Each and every Modular Wiring component supplied to the project was a bespoke items designed for the application. A living proof of Modular Wiring Ltd.'s ability to adapt to the customers specific needs.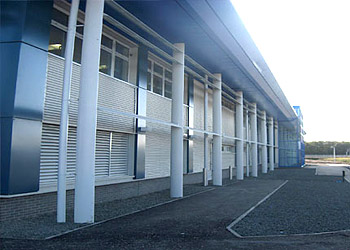 Project Name: Network Rail – Cowlairs
Date of Completion: October 2008
Project Size: m2
Building Profile: A new central office and break out area for Network Rail at the 'Turkey Yard' on the outskirts of Glasgow. The building comprises of a large open office area, smaller individual management offices, a rest area and a large changing and locker area.
System Application: An unarmoured lighting and armoured power system were used on this project. The lighting is controlled predominantly by absence and presence detection with individual switching in the small offices. The power system fed all air con and FCU's along with small power and floor boxes. Due to the building profile, many of the socket and switch drops were non standard lengths and all underfloor power were fed from the floor below as there was no floor void. Modular Wiring Systems Limited completed a supply and installation package on the project.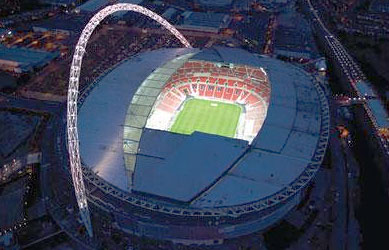 Project Name: Wembley Stadium
Date of Completion: 2007
Project Size: 1Km in circumference
Building Profile: New Wembley, located in norrth west London, opened in 2007 on the site of the previous 1923 structure. The 90,000 capacity venue is the second largest stadium in Europe, and serves as England's national stadium.
System Application: This has got to be one of Modular Wiring's crown jewels! A bespoke lighting distribution system was designed to handle all the lighting arrangements. Due to extraordinary long cable runs, a 4mm2 system had to be adapted to overcome the voltage drops.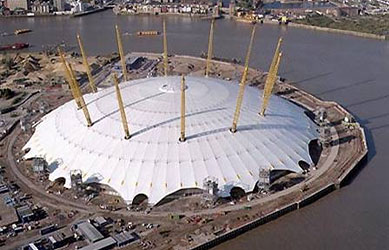 Project Name: O2 Arena
Date of Completion: 1999
Project Size: 365 metres in diameter
Building Profile: dome is the largest of its type in the world. Externally, it appears as a large white marquee with twelve 100 m-high yellow support towers, one for each month of the year, or each hour of the clock face, representing the role played by Greenwich Mean Time. In plan view it is circular, 365 m in diameter ― one metre for each day of the year ― with scalloped edges.
System Application: A challenging project stretching Modular Wiring Ltd's technical staff's abilities to the limit crating a mix of both standard and bespoke modular components to reach the clients requirements.