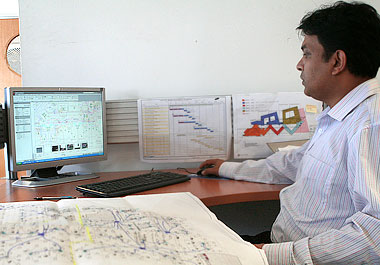 Engineering:
AutoCAD drawings produced in house for all projects of value over £5k.
For ease of installation, all AutoCAD drawings show all interlinking Modular Wiring product detail and code.
AutoCAD drawings generally show separate systems i.e. Power and Lighting.
All system layouts are presented to the client for approval prior to manufacture.
An in house engineer is assigned to the individual project. The client therefore has one point of contact.
Bespoke designs and manufacture according to the client and project requirements.