Award winning office development benefits from modular wiring system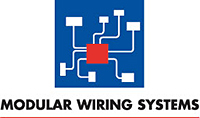 Modular Wiring Systems
has designed, manufactured and supplied modular power and lighting distribution systems for the award winning
Ropemaker Place
office development in
London
.


British Land's Ropemaker Place is a

603,000 square foot 20 storey

office building primarily designed for professional and financial services occupiers.
The development has won a clutch of awards, including a prestigious British Construction Industry award in the Major Project category for its high quality design, innovative construction and super energy credentials.
Modular Wiring Systems has worked with a variety of contractors on Ropemaker Place, assisting in the design of the power and lighting distribution systems as well as manufacture and supply of these prefabricated systems on a floor by floor basis. The last few floors to be taken up are now in the final phase of fit out.
The use of modular wiring systems is in line with Ropemaker Place's commitment to quality, innovation and sustainability.
A
modular wiring system is a rapid and easily installed modular distribution system
prefabricated off-site; the system is essentially the circuit lines of a traditional scheme. Modular wiring systems are
quick to install
with reduced labour requirements, are
very flexible
and
cost effective
.
In addition to the innovation of a modular wiring system, quality is also a key feature as the complete system is manufactured off site in a factory controlled environment, thus eliminating the potential risks of on-site conditions.
Lastly,
sustainability
is also addressed by using a modular wiring system. As the system is manufactured off site, there is no requirement for cutting and fabrication - good for the environment, good for health and safety, good for waste management and even better for the bottom line.
Modular Wiring Systems is a leading company in this field and has been providing a complete design, manufacture and supply service for high and low level modular sub-circuit distribution systems prefabricated off-site since 1994.
---
For more information, please contact Modular Wiring Systems on 01246 858000 or This e-mail address is being protected from spambots. You need JavaScript enabled to view it